LEADING SUPPLIERS OF QUALITY DETAILING AND VALETING PRODUCTS IN IRELAND
Featured Products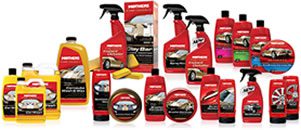 Autopia offer a wide range of top quality professional detailing and valeting products in Ireland.
From car cleaning products, car wax, car polish and detergents to polishers, vacuum cleaners and car care accessories, we have everything you need to ensure your vehicle looks it's best! Autopia offer free shipping within Ireland on orders over €80 for any car valeting supplies you require.
Autopia have a wide range of top quality brands such as Zvizzer, Tac System, Gyeon, Instafinish, Poorboys, Mothers, Rupes, Soft99, Great Lion, Vikan, Autoglym , ADBL & Vonixx as well as our own range of Autopia car care and truck washing products in Ireland. You can download our brochure here.
If you are thinking of starting your own valeting or detailing company, call us today for the best quote for car washing equipment and car care products that you will need to get started. We have a wide range of polishing machines from Rupes, Shinemate, Proxxon and PoorBoys and top quality accessories from upholstery brushes to professional wash mitts and cloths and everything you need to get the best results when cleaning your car or truck.
Check us out on Facebook!
Great products from the autopia Black range, one stop shop for everything you could possibly need for valeting and detailing

Great range of products at a great price with very helpful customer service ,would highly recommend to any detailer pro or amateur.