NEW PRODUCT RANGE: Shinemate Polishers and Polishing Pads
11 Oct 2017
Introducing our new range of Shinemate polishers
We are delighted to announce we now stock Shinemate polishers and pads. We have the full range of rotary, dual action and mini polishers as well as Shinemate pads and backing plates now in stock.  Shop the full range here.
From bodyshops' refinishing process, to high gloss paint correction, ShineMate polishers are built based on the deep integration and overall design from electric sanding and polishing machine, polishing pads, and compounds.
In order to reduce operator fatigue, to achieve perfect paint finishes, Shinemate electric polishing machines are all designed for lightweight, comfortable in holding and strong power. Orbital machines are built with leading eccentric balance control technology for elimination of machine vibration.
We have also added the new Virtus 487 UHD extreme, one step compound in both 500ml and 1 litre to our existing range of Virtus compounds.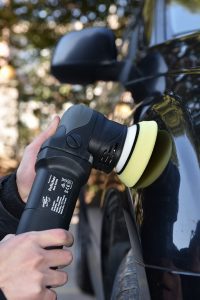 ---
Leave a Reply
You must be logged in to post a comment.